A visually impaired Nigerian man, Demola Adeleke has written touching words to his new wife, Temmy.
The lovely couple held their traditional wedding on October 8 and their court wedding a couple of days back, after dating for close to two years.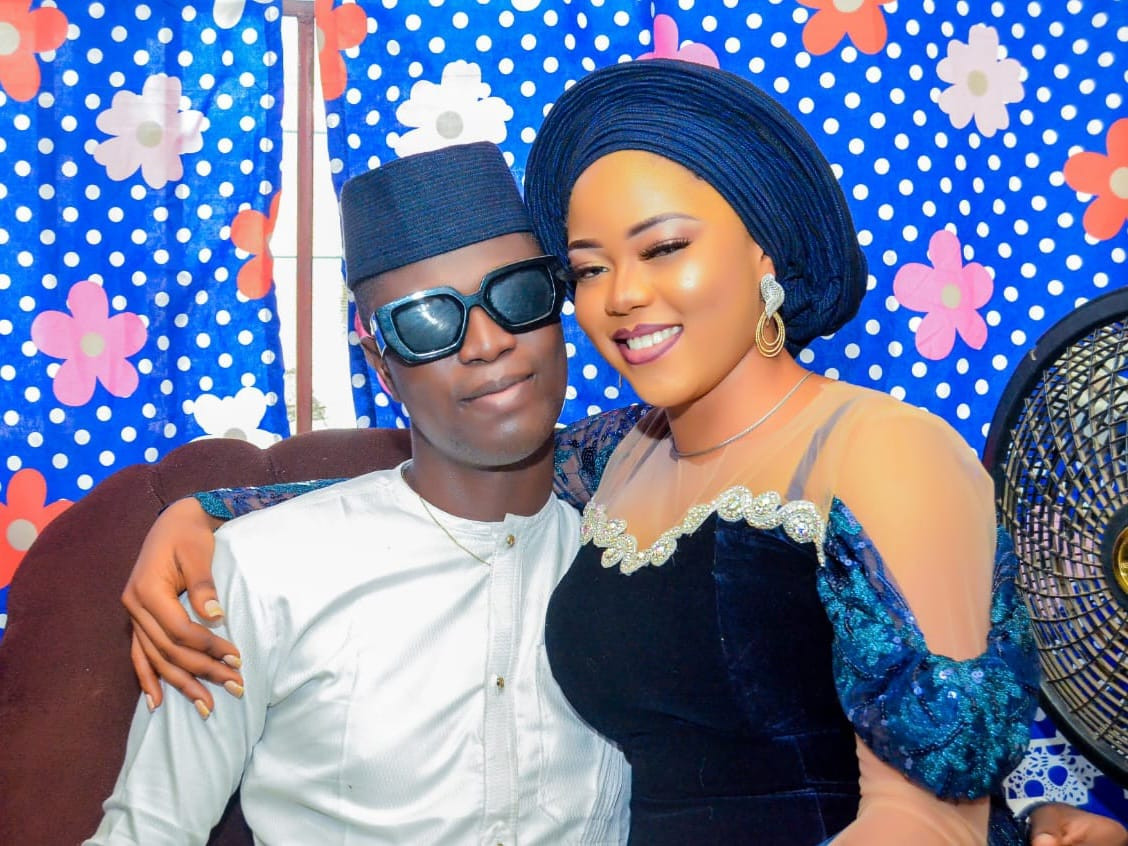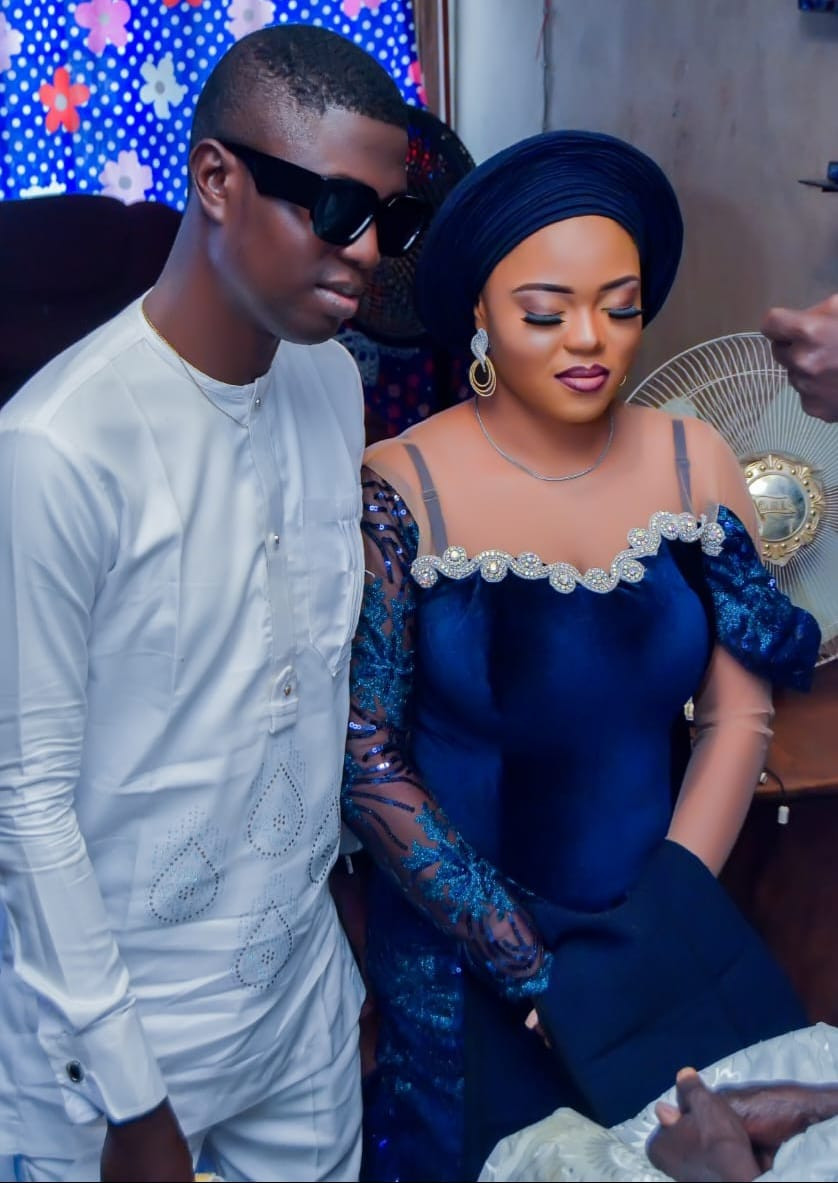 Demola who is a Mass Communications graduate of the University of Nigeria, Nsukka (UNN) was 16 when he lost his sight.
Taking to Facebook page on October 16, 2022, the 29-year-old Oyo-born Literature-in-English teacher, revealed that his wife is very courageous as it takes courage to date a blind man.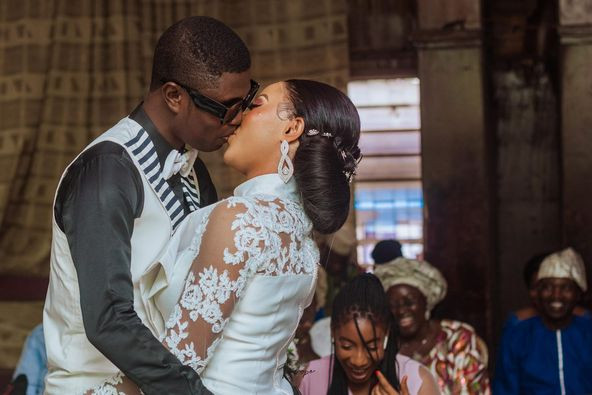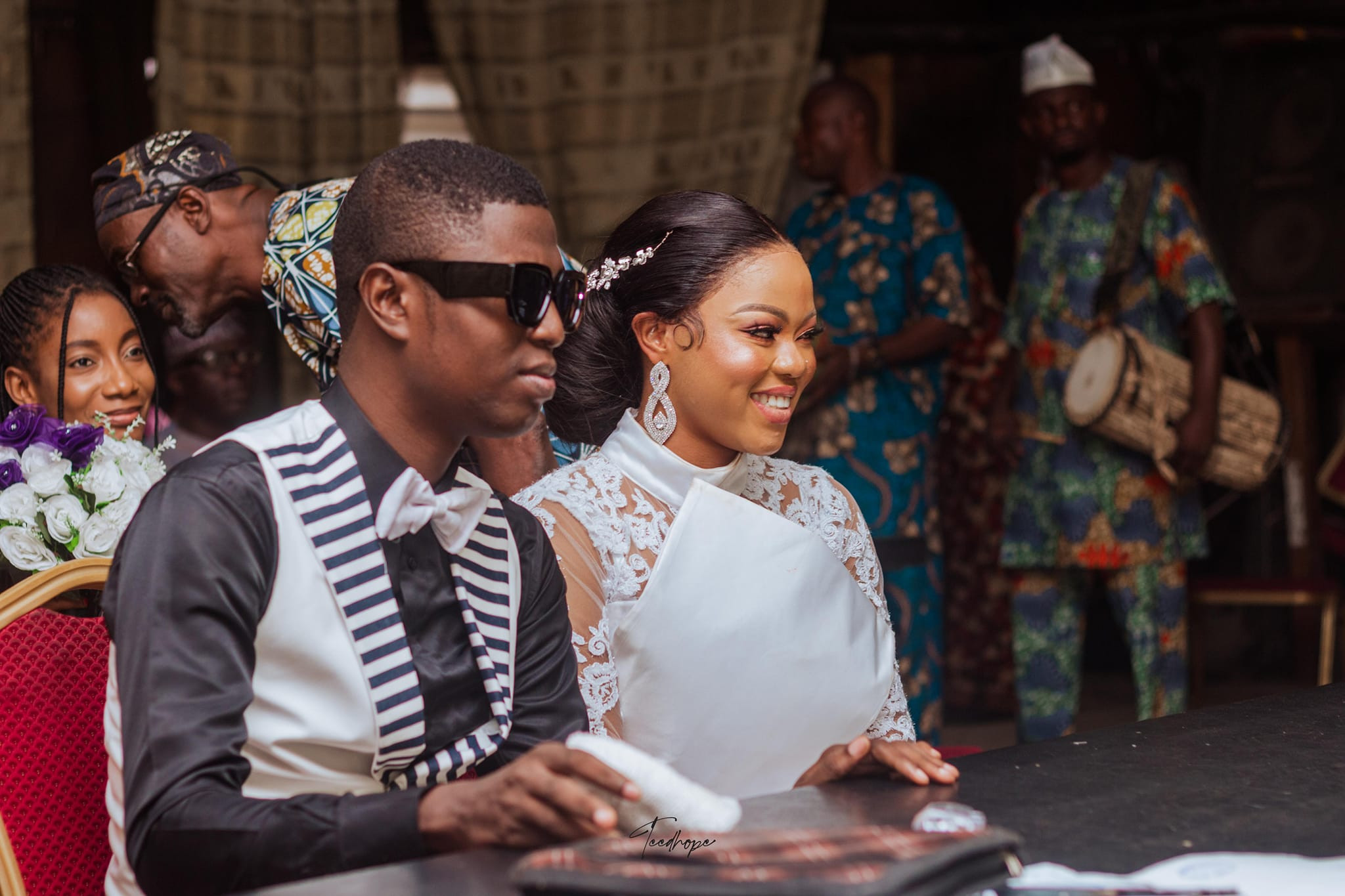 Contrary to insinuations on social media that his wife married him for money, Demola said he is not rich.
Here's what he wrote,
"Wifey and I met here on Facebook. She came to my DM and requested that we be friends. Friends we became, then we both decided to meet physically," he wrote on Facebook.

"Our first meeting went well. Although, according to her, I was looking like a masqurade because of my bushy, uncombed hair, which almost put her off.

"In the days after our first meeting, she asked if I think we could date, and even though I wasn't 100% sure if I wanted a committed relationship at the time, I said yes.

Within a short while, I realised I had reached my last bus stop relationship-wise. This lady is: Full of positive vibes. Very supportive, dependable, and caring. Quite industrious. A smartass. Unmaterialistic. So courageous (cause it takes courage to date a blind man). Has a healthy dose of self-esteem. And a good match for my playful nature.

"Contrary to public opinion and some dumb comments on Legit.ng, I didn't, and still don't have money. Wifey's attraction to me has nothing to do with money. In fact, she's the one always ready to offer me financial assistance whenever she noticed I'm broke.

"Attempts were made to discourage her from marrying me, but woman said it has to be Demmy. Truth is, it has to be Temmy too. I mean, we relate more like siblings/buddies, than lovers. We are just too comfortable and free around each other.

"We courted for almost two beautiful years before deciding to be husband and wife. And I believe that this shall be the best decision of our lives. Happy married life to us. #TemmywedsDemmy"